City of Angels
Houses and Gardens of Los Angeles
392 pages
9&frac14 x 12 in. , portrait
More than 400 color illustrations
Hardcover with jacket
ISBN 978-0-86565-357-3
US $75 / CAN $94 / GBP £60
PUBLISHED: Oct, 2018
PRESS RELEASE
Upcoming Events for this Title
No events scheduled at this time.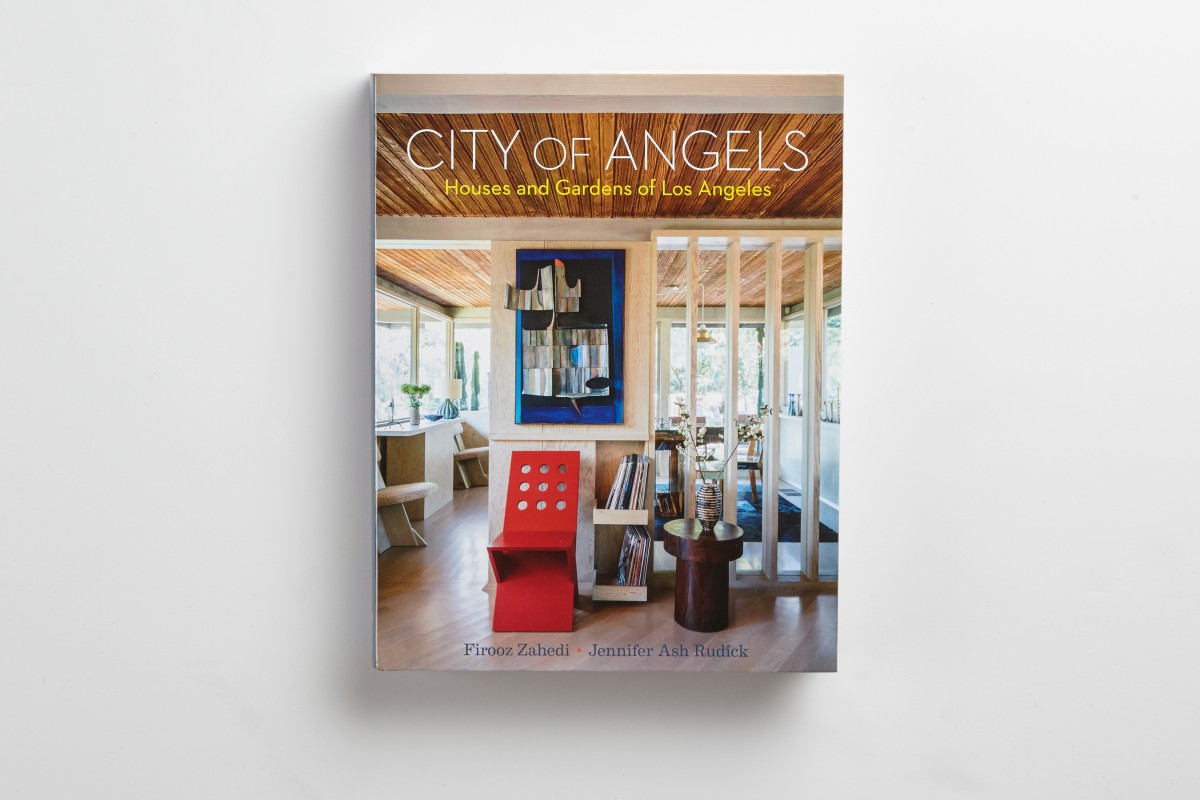 Los Angeles's dramatic setting, Mediterranean climate, and outdoor lifestyle have long attracted creative individuals to its diverse neighborhoods. The residents profiled in City of Angels represent a mix of film producers and directors, artists, photographers, collectors, architects, interior designers, gardeners, artisans, and bohemians living happily in houses designed by renowned architects, interior designers, and garden designers, including Lloyd Wright, Paul Williams, Rudolph Schindler, Richard Neutra, Peter Dunham, David Netto, Waldo Fernandez, Joel Chen, Kulapat Yantrasast, Suzanne Rheinstein, and Michael D. Smith. Jennifer Ash Rudick leads an insider's tour of thirty houses, bungalows, pool houses, artists' studios, and art-filled compounds that feature the best of contemporary architecture and interior design. The versatile Firooz Zahedi, a long-time L.A. resident, sourced most of the homes and has photographed extraordinary gardens, Silver Lake bungalows, Beverly Hills pool houses, mid-century apartments, and even a private tea house in multiple districts of this sprawling city. We journey to Malibu to visit Kelly Wearstler's beach house before venturing higher into the Santa Monica Mountains to tour Hutton Wilkinson's exotic ranch. City of Angels captures the irresistible allure of Pamela Shamshiri's mid-century modern Schindler house and a lovingly restored and expanded Richard Neutra house in Santa Monica. We head high into the Hollywood Hills to explore John Lautner's vertigo-inducing modernist glass box before descending to the calm of Richard Shapiro's overgrown gardens surrounding a magnificent Beaux-Arts pavilion.
The houses and gardens featured in City of Angels offer a rich mix of quirkiness, elegance, glitz, and Hollywood pizazz. The effect is unforgettable—much like Los Angeles itself.
""In the past decade Los Angeles's interior design and art scenes have taken center stage, thrusting the city's local artists, architects, and interior decorators onto the world stage. Thus, L.A. became the obvious choice for [Jennifer Ash Rudick's] next book, City of Angels: Houses and Gardens of Los Angeles.""
— — Galerie
""Peek behind the gates of some of L.A.'s most breathtaking homes—from Kelly Wearstler's Malibu beach retreat, to the Garcia House, a mid-century icon perched in the Hollywood Hills.""
— — C Magazine
Firooz Zahedi was born in Tehran, Iran, before moving to the United States in 1969 to study at Georgetown University's School of Foreign Service. After a short career as a diplomat in Washington, D.C., he went on to attend the Corcoran School of Art and graduated with a degree in Visual Communication. He became a photographer for Andy Warhol's Interview magazine and moved to Los Angeles in 1978 with his friend Elizabeth Taylor as her personal photographer on a film set. In 1990 he signed a contract with Vanity Fair. His editorial work has appeared internationally on the covers of other magazines such as Vogue, GQ, Architectural Digest, Town & Country, Glamour, InSyle, Time, Elle Decor, House Beautiful, and Entertainment Weekly. His portraits, fine art photographs, and collages have been shown in prominent galleries in New York, Los Angeles, Basel, London, and Dubai, as well as at the Los Angeles County Museum of Art and the Norton Museum in West Palm Beach. Firooz and his wife divide their time between their homes in Los Angeles, New York, and Palm Beach.
Jennifer Ash Rudick is an author and editor who has spent many years visiting and working in Los Angeles. She is the author of Palm Beach Chic and Out East and a contributing editor to Veranda magazine. She has written for national newspapers and magazines and was an editor at Town & Country and W. With Maysles Films, Jennifer produced Iris, Albert Maysles's penultimate film, which was nominated for an Emmy. She also produced and directed the documentary Diner en Blanc: The World's Largest Dinner Party. Jennifer lives in Southampton and New York.